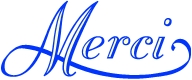 INTERNATIONAL CHARM AND ETIQUETTE
COURSE OF STUDY
ETIQUETTE IF YOU ARE VISITING OR PLANNING TO LIVE IN:
PARIS, FRANCE; LONDON, ENGLAND; TOKYO, JAPAN; AND JOHANNESBURG, SOUTH AFRICA!
Whether you are planning a vacation to a foreign country or planning a permanent move, this course of study will equip you to fit in and succeed!
INTERNATIONAL COURSE OF STUDY INCLUDES THE FOLLOWING TOPICS FOR EACH COUNTRY:
*CONVERSATIONAL ETIQUETTE (Safe topics for conversation)
*TIPPING ETIQUETTE
*CLOTHING ETIQUETTE
*THE ETIQUETTE OF PRIVACY
*DATING ETIQUETTE
*SOCIAL ETIQUETTE
*TABLE ETIQUETTE
*JOB INTERVIEW ETIQUETTE
*TELEPHONE ETIQUETTE
*OTHER GOOD AND BAD MANNERS
*PARTY ETIQUETTE.
ALSO, We offer CHARM & ETIQUETTE for Attorneys and other Professionals who want to sharpen their Communication and Presentational Skills!
CALL, COME IN, OR E-MAIL US TODAY! CLASSES ARE FORMING NOW!: